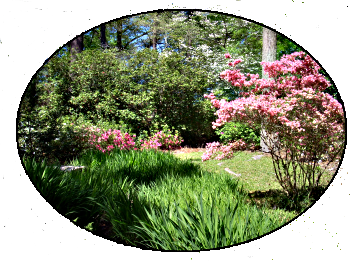 An Exceptionally Beautiful Setting….
Visitors to WESTOVER MEMORIAL PARK are immediately impressed by its magnificent park-like setting and natural beauty where tall, stately pines, mature oaks and magnolias shade gently-rolling hills, accented by flowering trees and shrubs.
A tranquil Oriental-Themed Meditation Garden, accented by a spectacular variety of seasonally-blooming azaleas and camellias, was endowed and created by the family of J. B. Fuqua in 1974 to honor the memory of their son, Alan Fuqua.
The landscaped grounds are maintained in all seasons by a dedicated and permanent staff. A continual commitment to exceptional perpetual care is the hallmark of Westover.