Available Selections and Pre-Need Arrangements…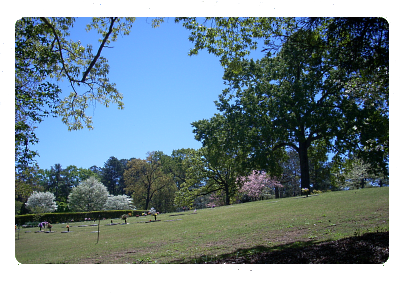 WESTOVER MEMORIAL PARK was established as a non-profit organization,
and you may be pleasantly surprised to learn that the purchase price
for burial lots, crypts, or niches – as well as interment fees –
are actually priced lower than those of other cemeteries
in the Augusta area.
A family's investment at Westover includes that guarantee of perpetual care,
and the use of the family gathering rooms, at the time of need.
At other area cemeteries, perpetual care fees are assessed in addition
to the initial purchase price.
Unlike the restrictive policies of other cemeteries that require
the placement of only flat, bronze markers, Westover allows traditional stone monuments and markers if desired by a family.

However, areas designated exclusively for bronze markers offer
an additional option.
Pre-need arrangements can be personalized to reflect a family's
special preferences, and in-house financing is available.